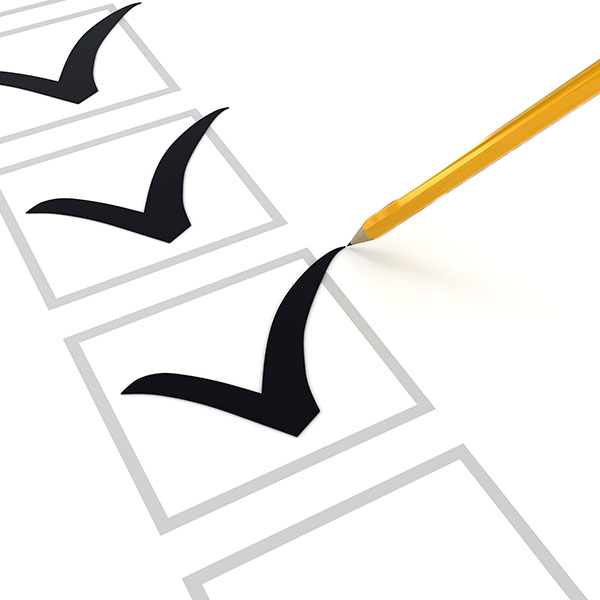 At Porterhouse Heating & Cooling we strive for 100% satisfaction in everything we do. We value your opinion and invite you to tell us and others about your experience with us. Please take a few moments to tell us what you think by leaving us a review here on our website or on any of these popular review sites or social networks.
Read what other customers have said about us.

All trademarks or brands on this page are registered by their respective owner and are not affiliated with our company, nor do they endorse or sponsor our products or services.
Reviews of
Porterhouse Heating & Cooling
(Based on 41 rated reviews)
17-Sep-2020
Product or service reviewed: Cleaned furnace
Jamarr was my technician and he did an outstanding job, Was very thorough and very neat. I would definitely recommend this company to others.
Dr. Nicole Barrett
Chicago
28-Aug-2020
Product or service reviewed: AC/Heating System
Jamarr was our technician. He came out to fix my AC and to check my heating system the same day I called. He was professional and informative. He talked me through everything and explained the rationale for every intervention. I will be calling Porterhouse and requesting the services of Jamarr from now on!!! Thank you!!!
17-Jul-2020
Product or service reviewed: HVAC
I used Porterhouse Heating and Cooling and I had to take a moment to compliment this company for the quality of service and the quality product they provided. The technician Roy was incredible and Cara the office manager was extremely helpful and kind. I was extremely anxious about hiring an JVAC company after a botched job I had less than a year ago elsewhere. This company has restored my faith and I recommend them without hesitation.
15-Jul-2020
Product or service reviewed: Furnace cleaning and certification
Called last minute to have my furnace cleaned and certified. Jamarr was here the next day. He was nice and very helpful explaining what he was doing. Pricing was very fair. Would definitely use again and highly recommend!
Benjamin Jone
Chicago Heights, IL
01-Jul-2020
Product or service reviewed: Mini Split System
For decades the bedroom above the garage has been the hottest room in the house during the summer and the coldest during the winter. We had talked to several HVAC companies and all told us that there was nothing that could be done. Roy and George from Porterhouse came by and immediately provided us with 2 viable solutions. We chose installing a mini split system in the bedroom. Our daughter is now enjoying a cool room during this hot summer. Highly recommend Porterhouse for your HVAC needs. Also highly recommend Roy and George who are straight and honest and did a great job for us.
23-Jun-2020
Product or service reviewed: Air Conditioner Repair
We were lucky enough to work with Jamarr who fixed our AC on the same day we called for service! He was the absolute best!! We are so appreciative of the same-day service and how knowledgeable Jamarr was with us. We have already recommending other families for the services at Porterhouse when they are in need of AC or heating repairs or replacements. We will definitely be using Porterhouse when it is our time to replace our units. THANK YOU!!
20-Jun-2020
Product or service reviewed: Service Maintenance
Jamarr Cleaned the A/C unit as recommended annually. As always he is very pleasant and professional.
Renee Chatman
Country Club Hills, IL
03-Jun-2020
Product or service reviewed: A/C repair
Jamerr Joyner came out had my ac running in 15mins...good reliable service recommend them to anybody
Darjuan Greenwood
Hazel Crest
01-Jun-2020
Product or service reviewed: AC and furnace service and cleaning
Jamarr came out to my home May 16th. He was completely professional and was fully compliant with all the safety precautions of covid-19. Jamarr perform the requested services and kept me inform with all issues with my ac. I am completely satisfied with services and will always use Porterhouse services.
tony lee Bradford
HOMEWOOD
25-May-2020
Product or service reviewed: Air Conditioner check
Excellent experience with Porterhouse!!! They came out on very short notice during this holiday weekend & had to get on the roof in upper 80 degree weather on a Sunday! Jamarr & Treyvonne were a God send and fixed the issue in no time! Thanks so much for your professionalism & quick response!!! I shouldn't have a problem in the future but if so you guys would be the 1st I call!!!
Adrianne
University Park, IL
12-May-2020
Product or service reviewed: AC repair
Jamarr came out to see why our AC wasn't cooling our home. He quickly determined that it was our capacitor which was blown and installed a new one and then we were up and running again. Jamarr was wonderful and so informative. He walked us through what was happening and why, and let us know what needed to be done. I usually get nervous about repairs but he put us at ease. I definitely will call him next time there is an issue. Friendly service, affordable pricing, great work. Highly recommend. Thanks Jamarr!
22-Feb-2020
Product or service reviewed: Furnace replacement
I have used Porterhouse Heating and Cooling on several occasions and each time they have been reliable, affordable, trustworthy, and dependable. During this service call my furnace stopped working in 20 degree weather. I called Porterhouse and they were at my home within an hour. After letting me know what the issue was, I decided it would be best to replace my unit as it was outdated. Porterhouse immediately replaced my unit at an affordable price and it's working wonderfully and is sure to save me money on my heating bill! Thank you Porterhouse Heating and Cooling!!
Herliscia Roberts
Richton Park, IL
26-Jan-2020
Product or service reviewed: Furnance
Jamarr did an excellent job. On time and courteous. Provide an explanation on the repair. 5 Stars
Bennie Kennedy
Sauk Village IL
24-Jan-2020
Product or service reviewed: Furnace
The technician was professional, timely and helpful. Thank you for your great service. This company will be recommended to my friends.
21-Jan-2020
Product or service reviewed: Repair n cleaning
Jamar did a wonderful job friendly and efficient service I am not a robot
05-Jan-2020
Product or service reviewed: Heating
I am so impressed by this amazing company. Jamarr the technician was on time, friendly and did great work. The owner Shawn Porter showed up and he was very professional and knowledgeable. Call Porterhouse for all your heating and cooling needs. YOU WON'T BE DISSATISFIED... I got heat now... Thank you Porterhouse
Shareeta Rogers
Country Club Hills
30-Dec-2019
Product or service reviewed: Furnace Tune Up
Jamari was the technician's name. He arrived on time, was very courteous, and answered all of my questions, and finished in a timely manner. I was very pleased with this service call!
Virginia Smith
Glenwood, IL
09-Dec-2019
Product or service reviewed: 2 Furnaces
Leroy and Mendell is Porterhouse came out on Sunday morning and installed 2 furnaces in my home. They with diligence and efficiency. It was mind boggling at how the removed the old top floor furnace and installed the new one in the attic without disturb anything. This is the second service Porterhouse has. They beat out companies like Dykstra and 4 Seasons. I'm happy with their work and will use them for future projects.
John
Richton Park, Illinois
26-Nov-2019
Product or service reviewed: Furnace repair
Jaymarr was excellent
18-Nov-2019
Product or service reviewed: Furnace Repair
Prompt & Courteous
14-Nov-2019
Great work and great price, I am warm and happy. Thanks to Jamarr who tried to save the old furnace and to Leroy who installed the new and improved furnace. They are quality workers, and good people. Friendly and well trained. I would recommend them to anyone.
Craig F.
Chicago Heights, IL
11-Nov-2019
Product or service reviewed: thermostat replacement
Affordable and timely, arrived 2hrs after call. Jamarr provided excellent and courteous service. Price quoted was what I was charged. Will definitely refer and call again.
08-Nov-2019
Product or service reviewed: Furnace tune up
Jamarr came out for a furnace tune up. He was on time, courteous and completely the tune up in an efficient manner.
26-Oct-2019
Product or service reviewed: Replaced Inducer Motor
My Service Technician Jamarr was not only extremely helpful and Professional but was also very personable. He is truly gifted at his chosen profession.
16-Oct-2019
Product or service reviewed: furnace inspection / cleaning
Jamarr was the service technician and he was very courteous and professional. He was very thorough and identified to my husband what the problem was. He had our furnace working in no time. I had previously called another company and they told me it would be after November 15th before they could come, but Porterhouse had me up and running within 24 hours. You guys are great and I will definitely use and recommend them to others!
22-Aug-2019
Product or service reviewed: AC blowing warm air
What a great experience this was. My AC, during the hottest days in August decided to start blowing warm air. Called PorterHouse, and they sent their tech Jamarr out. A true professional. Polite and very informative. He quickly uncovered a 'swollen capacitor". He had the replacement part with him, and I was back in business in short order. I'm definitely going back to this business when I need further service or eventually a replacement of my HVAC system.
14-Jul-2019
Product or service reviewed: AC repair
Jamarr was fantastic. Very friendly and courteous. Worked fast and efficiently.
12-Jul-2019
Product or service reviewed: Air Conditioner serviced
I was pleased with the prompt and professional service I received after experiencing an unexpected failure of my equipment. Jamarr the Tech was personable, efficient, and excellently prepared.
07-Jul-2019
Product or service reviewed: Serviced A/C and installed new condensate pump.
Very pleased with the service provided!! Cara was excellent at setting up our appointments and keeping us up to date, and both Jamarr (our service tech) and Leroy (our installer) were very knowledgeable and took time to explain things and answer all our questions. Everyone was extremely professional and courteous, and we are very pleased with the quality of work that was provided. Exceptional service (even on a holiday weekend- when other companies weren't answering the phone)! We'll definitely be using Porterhouse again and recommending them to others!
Byrone & Sarah L.
Steger, IL
28-Jun-2019
Product or service reviewed: Furnace Repair
My first experience with Porterhouse began with the call for service. I called late on a weekday evening and the customer service representative could not have been more friendly, courteous and helpful. Jamarr came out the very next day, heard the noise that the unit was making and provided us with an immediate diagnosis. He was courteous, respectful and provided us with prompt and efficient service to get the unit working. properly. He also provided explanation of the services he was providing and suggestions for future maintenance. We will definitely use Porterhouse again!
18-Jun-2019
Product or service reviewed: Blower motor
JAMARR DID AN EXCELLENT JOB, VERY PROFESSIONAL SERVICE
18-Jun-2019
Product or service reviewed: Certified a/c, water heater and furnace plus cleaning
My tech was Jamarr. He showed up on time. He was very professional, polite and thorough. I would recommend this company to all my family and friends.
Alicia B.
University Park, IL
13-Jun-2019
Product or service reviewed: New air conditioner and furnace
My husband and I were extremely impressed with the service provided by Porterhouse. We purchased a new air conditioner and furnace and from our first contact with Sean , it was clear they are a five star company. Sean was very professional and patient in answering a multitude of questions we had about the various options. His team of technicians was also very professional- courteous, trustworthy and keeping us well updated on installation day. The entire team is very customer- service oriented- beginning with their receptionist, Cara. We would not hesitate to recommend them strongly for folks who want excellent pricing and service for their HVAC needs.
13-Jun-2019
Product or service reviewed: Furnace and A/C installation
I switched to them five years ago for seasonal tune ups for both my old Heating and A/C systems. Both of these systems were 20+ years old. My previous vendor seemed more interested in pushing me to purchase new systems from them than in providing good service. When I was ready to replace both systems, They gave me a great price. They were able to deliver and install both systems in the same day. I am very pleased with the whole project from start to finish. I would strongly recommend them for both service and when you are ready upgrading your old systems.
09-Jun-2019
Product or service reviewed: Cleaning and Certified a/c, water heater and furnace
I contacted Porterhouse Heating & cooling for repairs and annual maintenance. Jamarr-technician completed the task of repairing the a/c unit. He also recommended preventative measures to ensure a/c and furnace operate at its top efficiency in order to avoid future service calls. I will continue to utilize Porterhouse Heating and cooling for all of my properties because they are efficient and professional at all times.Thanks again for a job well done!
Michelle H.
University Park
08-Jun-2019
Product or service reviewed: Checked central air unit
Jamarr called me as soon as he arrived. He climbed on the roof to check the central air unit. After calling me to say that it was operating correctly and cooling, he even showed my tenant how to operate it. He ALSO checked to make sure that no water was dripping into the condo. Great job. I will be using you again!!!
05-Jun-2019
Product or service reviewed: air conditioner service
Jamarr came right on time and answered our questions about our thermostat and unit. We really appreciate the service that we get from Porterhouse!
Carol and Bill
Olympia Fields
09-May-2019
Product or service reviewed: Furnace check up
Great job by Tech Jamarr.
25-Feb-2019
Product or service reviewed: heating service
My Tech Jamarr was nice and answered all my questions and concerns. He corrected my immediate heating issue and also before leaving set up my additional work order for another issue my system was having. This was one of the best customer service experiences I have had in years. Thanks
27-Dec-2018
Product or service reviewed: Furnace repair
It was Christmas Eve when we had problems with our furnace. After calling 2 other companies who "did not" return our calls. Porterhouse sent us Jamarr. He was the best Christmas Gift ! He found the problem and fixed it. We couldn't be more pleased. Thank you Porterhouse. We will recommend you to our neighbors and friends.
13-Aug-2016
Product or service reviewed: AC Repair
They kept in contact with us with updates for arrival and were at least 2 hours early. They found the problem right away and had it fixed in no time. The guys were knowledgeable and explained everything along with checking the unit, checking the refrigerant and cleaning it. Great job guys, Thank you.